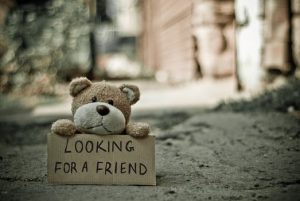 The Friends of the Library is a non-profit volunteer organization with the goal of assisting the Lawrence Public Library District with the purchase of material, summer reading programs and other special programs.  The Friends of the Library was organized in 1987, after the closing of the Texaco Refinery in Lawrenceville caused a dramatic and immediate 40% reduction in funding for the Library. Further reductions in the years following caused severe cutbacks in materials, services, and programs. In 1992 a book buying freeze was instituted and the position of children's librarian was terminated. Without assistance from the Friends, many materials and programs would have been eliminated. The Friends have been particularly concerned with providing interesting, educational, and positive activities for the children of Lawrence County.
     The Friends actively promote the Library, raise funds, and assist at various programs. Community members donate books to the Friends throughout the year. These books are sold at our Book Sale and Raffle which is held each fall during the Lawrenceville Fall Festival. The money raised at the book sale, book shelf in the library foyer, and other fund-raising events is used for the summer reading program, library materials, and "Pictures with Santa". Most recently, the Friends have enabled the library to pay for a much-needed website, making patron access to the Illinois Heartland System's online catalog easier. All programs sponsored by the Friends are offered at no cost to participants.
     The Friends are dedicated to helping the library and the community of Lawrence County. They saw a need in 1987 and plan to continue to assist the library with whatever is needed. You can help the Friends of the Library to provide these services to the community.
How to Become a Member:
You can become a member of the Friends by paying yearly dues of $7.00 per individual or $10.00 per family, or you can help by donating gently used books for the book sale. (Books may be donated at the library.) Ask the staff at the library's circulation desk for details.