Upcoming Book Club Selections
August: The Summer Before the War
by Helen Simonson  
Book Discussion: Thursday, August 3, at 5:30 p.m. 
New members are always welcome. We order books through the library system so there is no cost to join and participate.  Light refreshments are served;  meeting lasts until we close at 7:00 p.m.
September: Trespassing Across America
Book Discussion: Thursday, September 7, at 5:30 p.m.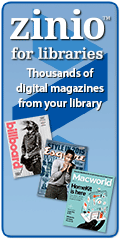 Free digital magazines!
Click on the Zinio icon to the left to create an account using a Lawrence Public Library  card barcode.   Patrons will need an email address and a password to create an account or to login.  Magazines may be read on a mobile device (by downloading a Zinio app) or by reading immediately in the browser on a personal computer.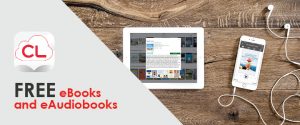 3M Cloud Library: How to get started
Ancestry.com FOR FREE 
Only from inside the library, using our computers or yours