Happy Holidays!
Holiday Hours
Closed these days:
Saturday, December 23 – Christmas Eve Observed 
Monday, December 25 Christmas
Saturday, December 30 – New Year's Eve Observed
Monday, January 1 – New Year's Day
Remember to login in to your account to renew items or check due dates when the library is closed. Click here.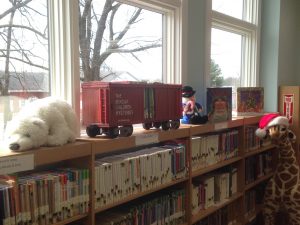 Our window project is complete. We thank ADG Architecture and Design Group, Johannes Construction, our Board of Trustees,  and  John White (trustee), who checked the progress on a daily basis.  We appreciate their diligence and hard work.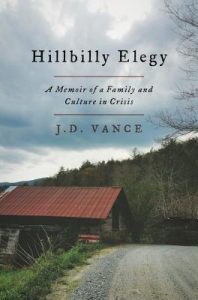 Book Club Selection – January 2018
Hillbilly Elegy by J. D. Vance
New members are always welcome. We order books through the library system so there is no cost to join and participate.  Light refreshments are served;  meeting lasts until we close at 7:00 p.m.

Free digital magazines!
Click on the RBdigital icon to the left (formerly known as Zinio) to create an account using a Lawrence Public Library  card barcode.   Patrons will need an email address and a password to create an account or to login.  Magazines may be read on a mobile device (by downloading the app) or by reading immediately in the browser on a personal computer.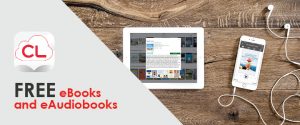 3M Cloud Library: How to get started
Ancestry.com FOR FREE 
Only from inside the library, using our computers or yours