Summer Reading Program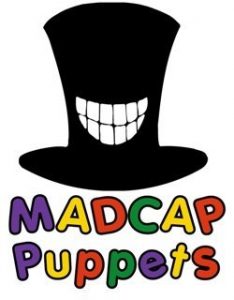 Join us every Thursday at 2:00 p.m. 
See our performers' schedule at 
Teen Book Club Selection for July:
Wonder by R.J. Palacio
Next meeting will be at the library on Tuesday, July 5, at 5:30.  If you want to read along, call the library to request a copy (library card required).  New members are welcome.
Adult Book Club Selection for July:  
            From Our House: A Memoir 

by Lee Martin    
Our club meets first Thursday of every month at 5:30 p.m. New members are always welcome to attend. See Book Club Reading List
Part-time Job Opening at the Library
Resumes now being accepted for a part-time library assistant: 20-21 hours per week. Work schedule: Wednesday 9:30 a.m. to 5:00 p.m., Thursday 9:30 a.m. to 7:00 p.m., Friday 9:30 a.m. to 5:00 p.m. or Saturday 9:30 a.m. to 3:00. Fridays and Saturdays alternate. No phone calls. If interested send a cover letter and resume to the attention of Theresa Tucker, Library Director, Lawrence Public Library, 814-12th Street, Lawrenceville, IL  62439. 
  New at our Library: Free digital magazines!
Click on the Zinio icon to the left to create an account using a Lawrence Public Library  card barcode.   Patrons will need an email address and a password to create an account or to login.  Magazines may be read on a mobile device (by downloading a Zinio app) or by reading immediately in the browser on a personal computer.  
3M Cloud Library: How to get started (step by step) click here.
Ancestry.com FOR FREE 
Only from inside the library, using our computers or yours