Book Club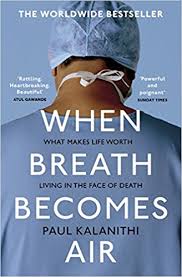 May Book Discussion
When Breath Becomes Air
by Paul Kalanithi
Meeting  Time: first Thursday of every month at 5:30 p.m. in the Reference Room of the library.   Book Club Reading List.  New members are always welcome.                                                        
We order books through the library system so there is no cost to join and participate.  Light refreshments are served;  meeting lasts until we close at 7:00 p.m.
Ask a Lawyer Day- Illinois State Bar Association
Talk to an Illinois lawyer at no cost!
Anyone with a question about a legal matter can talk to an ISBA lawyer – at no cost – on the 37th Annual ISBA Ask a Lawyer Day.
 Saturday, April 28, 2018,
9 a.m. to noon
To talk to a lawyer:
Call toll-free 800.252.8908 or 800.678.4009
Email your legal question to askalawyerday@isba.org; questions will be answered on Saturday morning, April 28
More information click here. 

Free digital magazines!
Click on the RBdigital icon to the left (formerly known as Zinio) to create an account using a Lawrence Public Library  card barcode.   Patrons will need an email address and a password to create an account or to login.  Magazines may be read on a mobile device (by downloading the app) or by reading immediately in the browser on a personal computer.  
Ancestry.com FOR FREE 
Only from inside the library, using our computers or yours